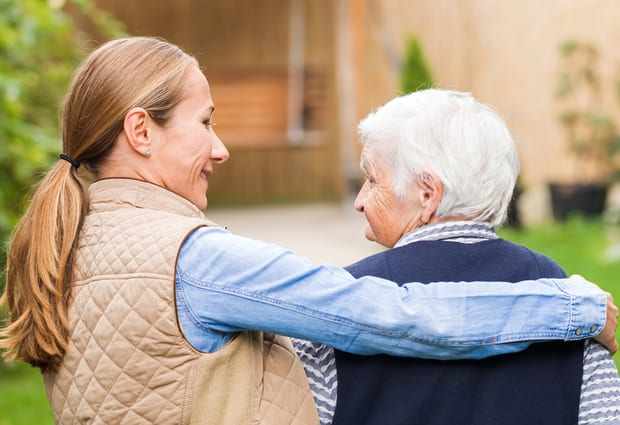 When you are caring for a loved one with dementia, it is a challenging time for families and caregivers. Not only is it difficult to witness the decline in your loved one, but the progressive brain disorder makes it more and more frustrating for both the family and the one whose memory is fading as daily activities become harder and harder. The personality and behavior changes are some of the greatest challenges of caring for a loved one with dementia.
Get Some Sleep Tonight
There comes a time when you need the help of a professional dementia care community before you collapse in exhaustion. Care for Dementia patients doesn't stop at bedtime. At The Inn at Belden Village, we have a fully trained staff that can provide safety and security for your loved one, while preserving their dignity and reducing their embarrassment. We give them as much freedom of control as possible to reduce their frustration and agitation.
Let Your Loved One Be Comfortable
Our community is designed to look and feel like home. You can bring things from home to decorate the patient's room and make them more comfortable. Dementia and Alzheimer's patients share a Special Care Corridor that is monitored 24 hours a day by our memory care team.
Let Advanced Technology Improve the Quality of Life – 
24 hours a Day
We wanted a monitoring system for our Special Care corridor that was less intrusive. We have implemented a state-of-the-art system that is non-intrusive, yet gives our caregivers the information they need to provide the very best personalized care for each resident. It alerts our caregivers of special attention that is needed. The system is called Vigil.
Get More Independence with Vigil Integrated Care Management System
Vigil collects data on residents' activities by using sensors around the suite – including motion, bed-wetting and bed-exit sensors. The data is then directed to a central computer where a record of all alarm activity, sensor activity and pages are recorded for further analysis. Initially, care providers use this information to develop a unique profile of each resident's normal routine. They then set Vigil to allow acceptable activity and warn of unexpected behavior. More importantly, The Inn's caregivers can use the detailed data to design care plans to avoid incidents altogether. This leads to a whole new level of individualized care – such as more independence at night for some residents and timely intervention to manage incontinence.
See How Vigil Can Make a Difference for Your Loved One Who Needs Dementia Care
If your loved one is struggling with a dementia problem, contact us to discuss care options including respite care and long-term care in our dementia community. Make arrangements to come in for a tour of our home-like environment, see how Vigil works, and join us for a free delicious lunch.