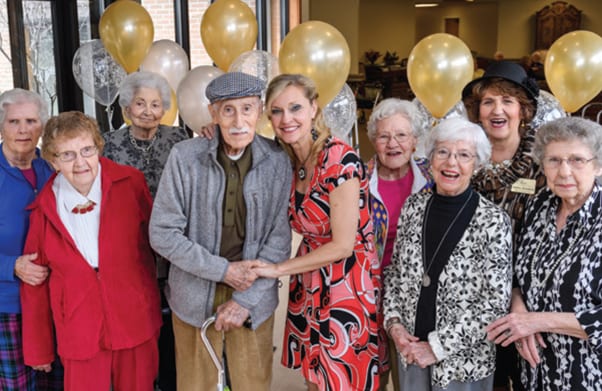 At The Inn at Belden Village you will find unparalleled care in a beautiful environment provided by a kind and compassionate team who believes we are called to minister to the needs of seniors. Our goal is to help each patient celebrate life by caring for each resident just as we would for our very own parent.
The Inn at Belden Village exists because of our founder, Dr. C. Herschel Gammill's, vision he believes God gave him as a young man; to build a warm, caring senior community for seniors to be celebrated, cherished and honored.
We believe the favor of God coupled with the commitment, wisdom and efforts of C. Herschel Gammill, Dr. Dana Gammill and Joseph Langworthy, combined with our outstanding care team, has enabled us to build a Senior Living Residence that is second to none.
We understand the journey of aging first hand. We know how very valuable it is to be able to trust others with the care of a loved one when it has become increasingly difficult for you to do on your own. When you have to take care of yourself, so you can still be a part of your loved one's life longer, The Inn at Belden Village wants to be there for you.
We have seen our founder and father flourish living at The Inn at Belden Village. Our founder, now suffering from dementia, enjoys the outstanding care and amenities he strove so hard to create. The Gammill family is intimately acquainted with the challenges and struggle that such a journey brings to each family member. We know our journey has made us better with providing care, and even stronger in our commitment to make this journey for others as comfortable as possible.
With Our Deepest Respect for Your Journey,
The Gammill Family