Recreation & Entertainment
One of the best things about living in an assisted living community is being surrounded by your peers who are going through a similar time in their lives. Between the caring staff and the residents, you're never alone at The Inn at Belden Village. Our facility offers plenty of recreational areas where you can hang out, relax, and get involved in activities with fellow residents.
Get Your Game On In the Billiards Room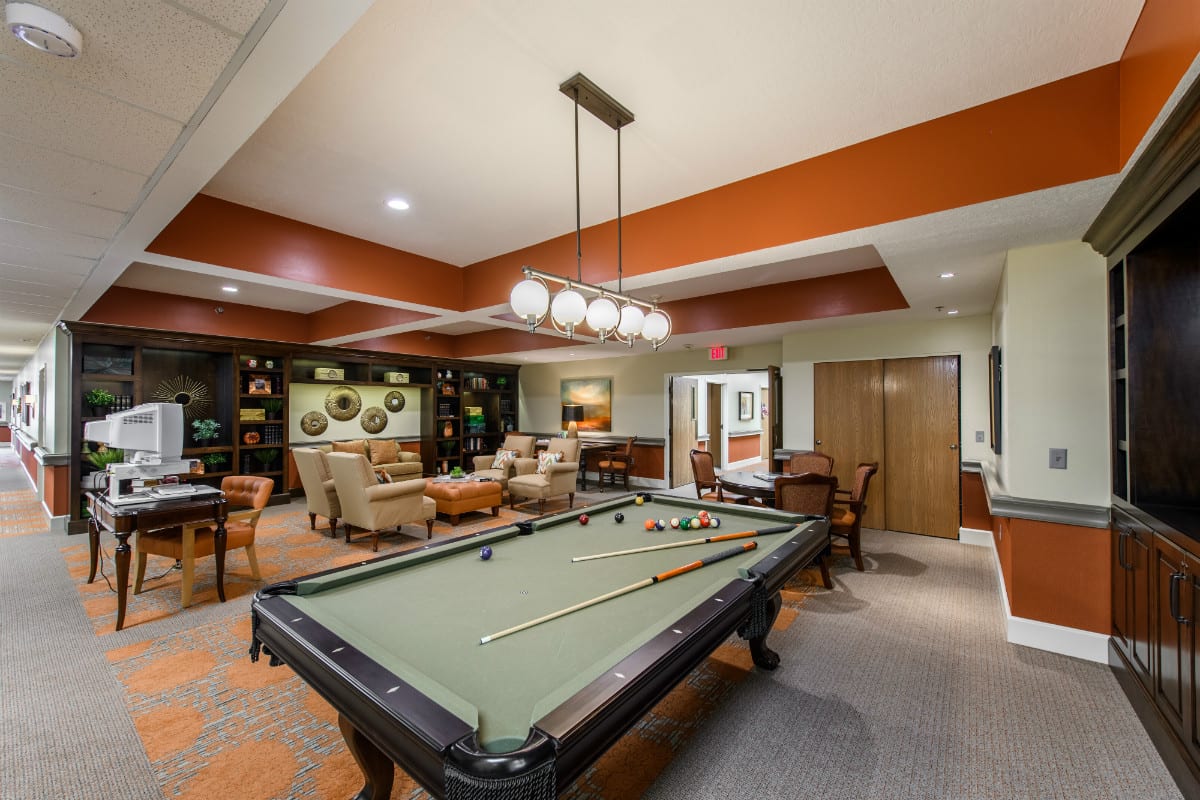 If billiards is your game, get a group together to play in our brand new Billiards Room equipped with beautiful furniture and decor, and of course a fully equipped billiards table.
Kick Back In the Theatre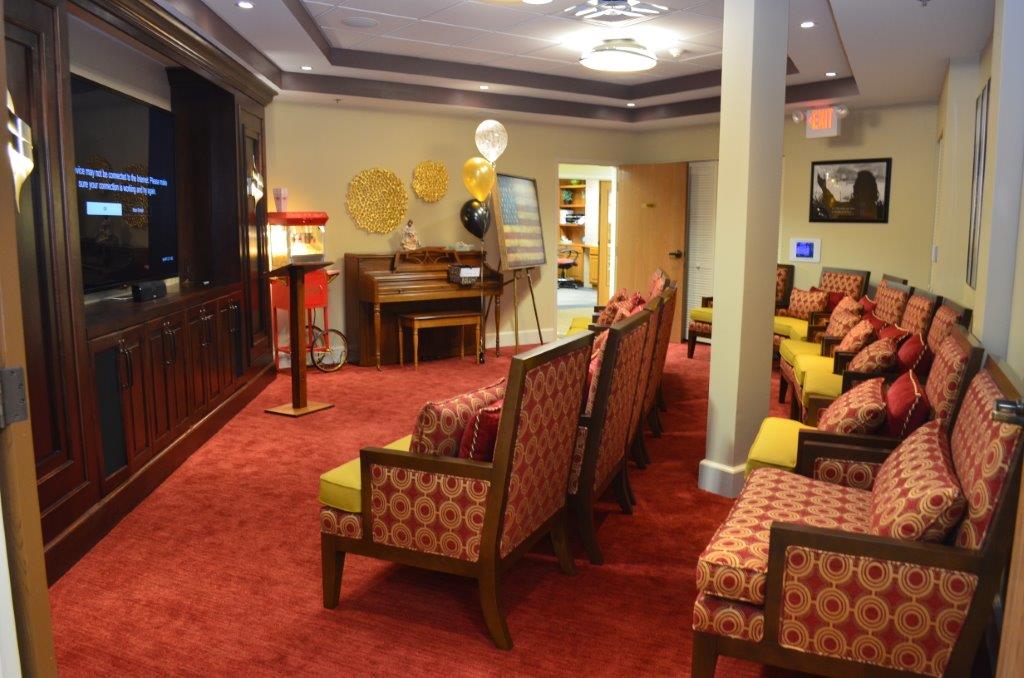 With comfortable seating and a big screen right here in our facility, there's no need to go out to the cinema! We show HD movies on a regular basis for our residents' entertainment.
Eat With Friends In the Bistro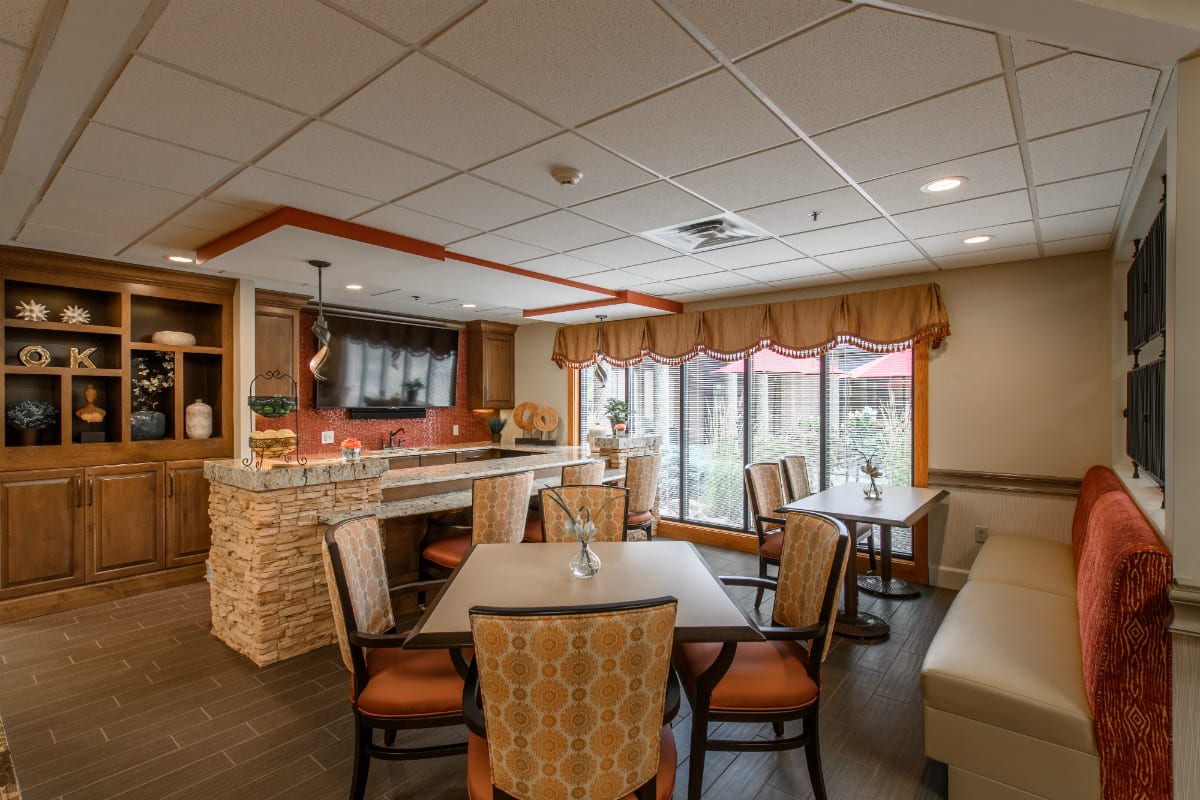 Grab a snack and enjoy the company in our beautiful, newly remodeled bistro with plenty of cafe tables to sit at and relax.
Get Active In the Health & Wellness Room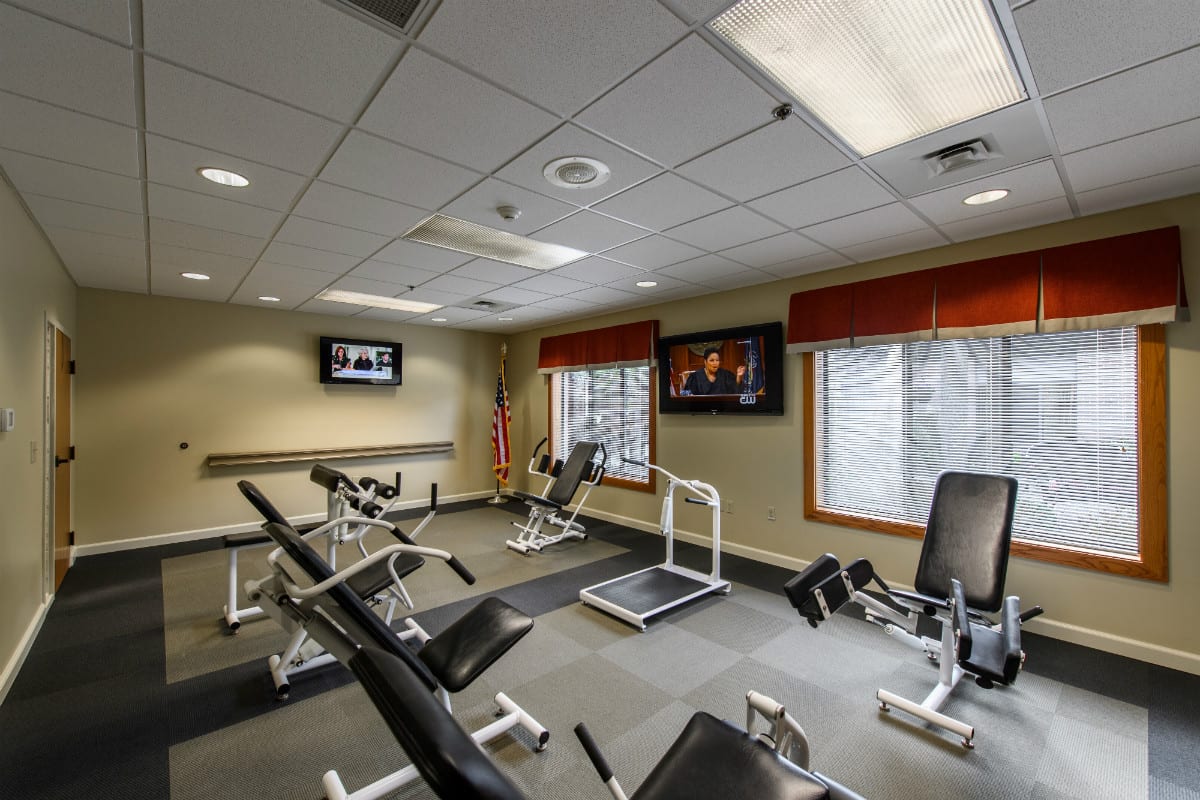 If you're in the mood to get moving and work up a sweat, our Health & Wellness Room is place to go! We've got a handful of exercise machines and other equipment that residents are free to use any time. Bring a buddy for support!
Socialize and Create In the Tea & Sewing Lounge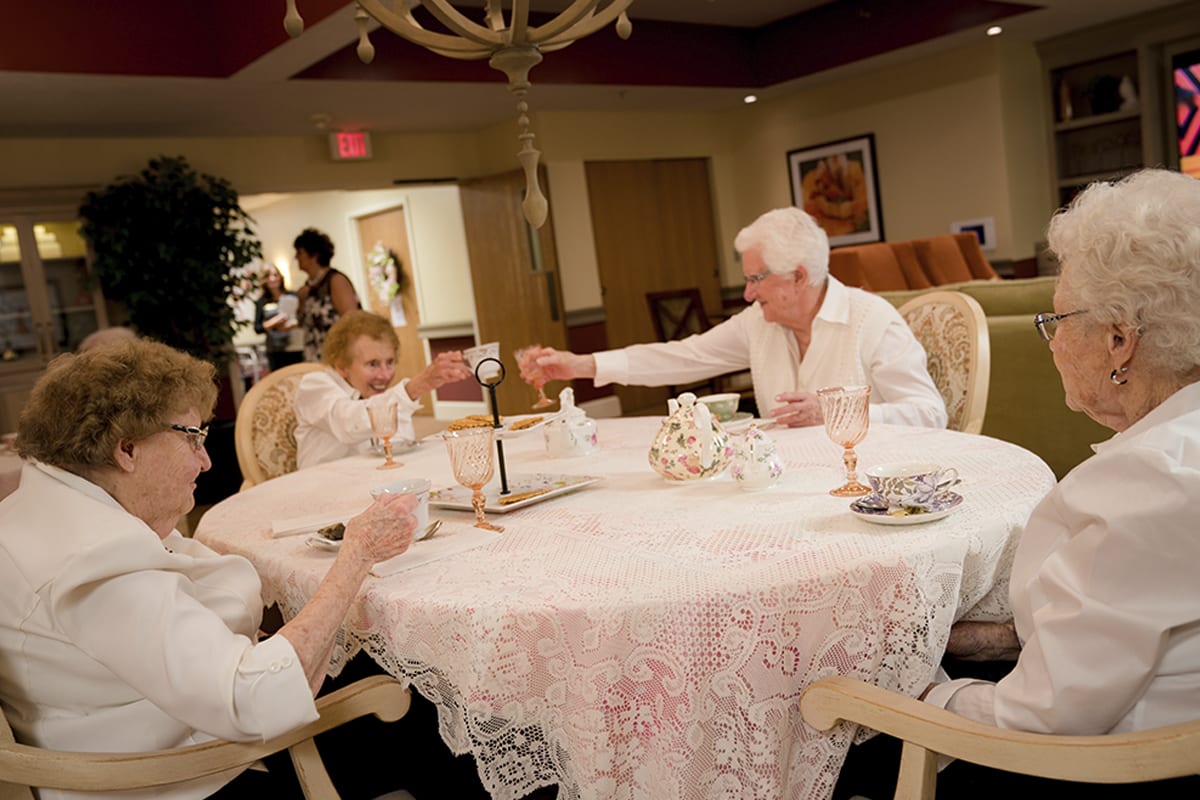 Meet up with friends and enjoy some great bonding time while creating something new and special. Our Tea & Sewing Lounge is equipped with sewing machines that residents are free to utilize.