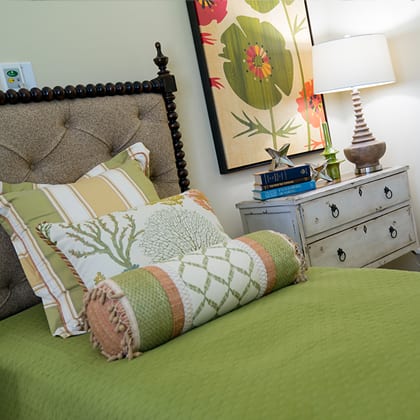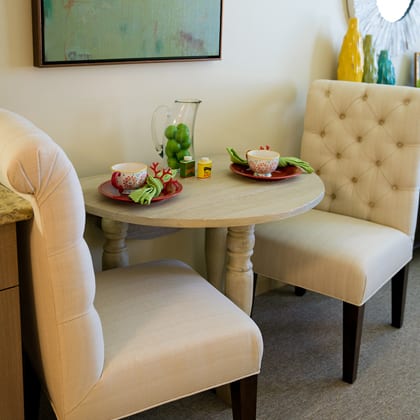 No two people are the same. We all have different likes and dislikes, including our housing choices. That is why at The Inn at Belden Village, we offer choices to our seniors in senior housing options that are available. Designed for the utmost in comfort and convenience each suite is fully carpeted. The private entry allows for easy wheelchair access. Each design offers the resident an opportunity to enjoy a comfortable and carefree lifestyle.
Four types of assisted living suites are offered. Suites vary in size and design to accommodate personal preference. Styles include:
One Bedroom Suite – living room, bedroom, bathroom, kitchenette, and storage
One Bedroom Deluxe Suite – bedroom with window and additional living space, ample enough for living room and kitchenette or office area, color-coordinated wallpaper and draperies, bathroom, kitchenette and storage
Traditional Studio Suite – spacious combined bedroom and living area, bathroom, kitchenette, storage
Deluxe Studio Suite – very spacious combined bedroom and living area with large window, bathroom, kitchenette, storage
Personalize Your Living Space
Residents are encouraged to bring a part of themselves with them and decorate their suites. Bringing personal furniture, decorations, and special belongings keep the spirit of individuality. Each suite offers a phone and cable connection, Wi-Fi access and its very own thermostat and heating and cooling system so the resident can set their temperature to their liking.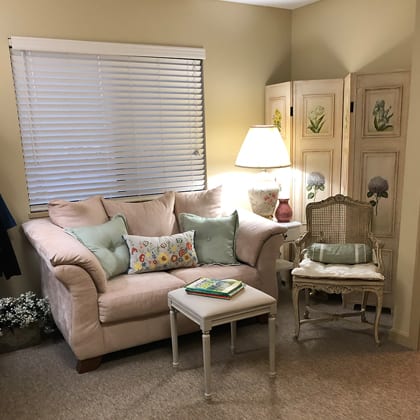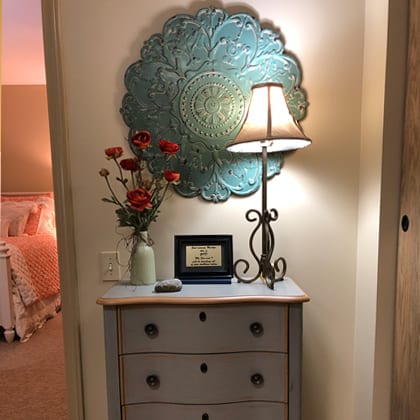 Its a caring living environment, The Inn at Belden Village strives to make the transition from your home to our senior housing residence a positive experience.
Convenient Kitchenettes
Each suite comes with a small refrigerator, sink and cabinet space. Upon request, a microwave oven is included. This is designed for light food preparation and snacking within one's own suite. It is not meant to replace our excellent dining room.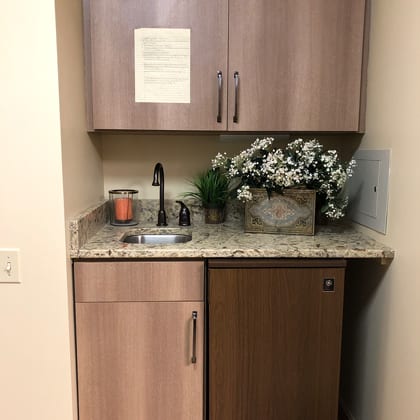 Find Ample Storage in Every Suite
Each room has plenty of closet space and storage for personal belongings.
Senior Housing Options Available for Short Term Accommodations
Furnished suites are available for rehabilitation and other short-term stays. These are perfect for vacation times for the caregivers and for those that need more time recovering from injury or illness. The Inn even offers trial stays for those who might be in a transition stage of life. Experience firsthand the lifestyle and services that The Inn at Belden Village has to offer.
Contact us for a tour today and see our senior housing options for yourself.