Our staff is composed of caring, kind, and compassionate people with lots of experience to help win the day. They are qualified to give our residents the best assisted living experience possible. You'll love the almost 130 years of combined work experience that you see in our staff leadership.

Dr. C. Herschel Gammill, Bishop & Founding Pastor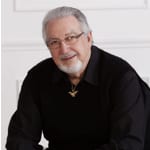 Dr. C. Herschel Gammill was born into a pastorium in rural southern Mississippi on October 16, 1942. At age 17, he accepted his personal call into the ministry. He began ministry on street corners, to prison inmates, and conducting revival crusades.
He enrolled the following year at Lee Bible College in Cleveland, Tennessee; he later received his Doctorate of Divinity from Vision University. However, it was at Lee College that Herschel met his future wife, Gail. Prior to their marriage, they worked together, ministering to teen gangs and drug addicts on the streets of New York City with David Wilkerson in the Teen Challenge Ministry. Dr. Gammill also received an Honorary Doctorate of Divinity from Logos Graduate School.
After college, Herschel traveled as an evangelist and ministered in multi-denominational settings. He has ministered at major camp meetings, conferences and crusades from coast to coast and in over twenty (20) nations of the world. He has had an extensive television and radio ministry for over twenty-three (23) years. Over the past 40+ years, he has established, built, and pastored seven churches in Utah, New Jersey, Alabama, Illinois, and Ohio. In August of 1974, the Gammill family came to Canton, Ohio to pastor the Canton Temple Church of God. In October of 1981, Bishop Gammill felt directed of God to withdraw from his church denomination and start a new church. Thus, the Cathedral of Life was born.
Cathedral of Life is an interdenominational, interpersonal, and interracial church founded on the inerrant Word of God. It was established as a Bethesda meaning: House of Mercy.
On November 18th, 2000, Dr. C Herschel Gammill's twenty-year dream of building a Senior Assisted Living Community became a reality. He is the Visionary and President of Cathedral of Life's Inn at Belden Village: a multi-million dollar work of faith that's design and philosophy of care are second to none. The Inn earned the distinctive honor of being selected as the Jackson-Belden Chamber of Commerce's Small Business of the Year in 2001.
Dr. Gammill, Aphesis Inc.'s 1999 Pastor of the Year, brings to the pulpit an unmistakably God-given authority. His apostolic anointing, prophetic ministry, Evangelistic alter-calls, and Teacher's thoroughness were always balanced by his over-whelming gift of Mercy and Grace manifested in a true Pastors heart. He is a man who gently, but firmly asks you to grow, as he himself continues to do so. Dr. Gammill authored a book entitled Covered Not Concealed, dealing with restoration and healing. Though today, he is experiencing first hand, the ravages of memory loss, he continues to compassionately minister through kindness, prayer and scripture reading in the Special Care Memory Community at The Inn at Belden Village, daily. The vision that God set in his heart, to care for the elderly as they so deserve, continues to ignite passion in his family's heart to do just that. He is still teaching his family daily as they walk him through the challenges dementia presents. They will be forever grateful for the legacy he has created through the faithfulness of God.
Dr. Marshal Dana Gammill, Manager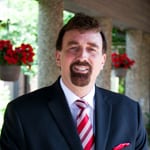 Dr. Marshal Dana Gammill is the Senior Pastor of Cathedral of Life Ministries, Inc., an independent, non-denominational church. Dana co-founded The Inn at Belden Village with his Father, Dr. C. Herschel Gammill and Joseph Langworthy in 1999. The Inn at Belden Village was his Father's vision and now his home. The Gammill family now understands, personally, the challenges families face when caring for their loved ones with dementia.
Dana's ministry began alongside his father, preaching as a teen. He then served as Music Ministry director for Oral Robert's University and led Oral Robert's Music Ministry teams as they evangelized across the United States and throughout Mexico. Along with pastoring, he regularly speaks at churches and conferences across five continents. His weekly television show and daily radio broadcast, "Successful Living", reaches a wide spectrum of people. "Keys for Successful Living," his weekly devotional is circulated to more than 100,000 homes a week in The Canton Repository and he is also a regular host of the Trinity Broadcasting Network's local talk show. He currently serves on multiple boards in the community including serving as President of the Board of Education for Hope Academy, a school of over 300 K-9th grade students with a multi-million dollar budget; the Board of Education for Life Skill Center of Canton, a high school alternative enabling young people 9th-12th grades to achieve their G.E.D.; and as board member for the Board of Director's for Guardian Support, an organization that gives oversight to indigent senior citizen's as well as to the mentally impaired who have no guardian. He serves on the leadership team for A.C.T. "Alliance for Community Transformation and participates in other ministerial associations throughout the community.
Dana resides in North Canton and enjoys serving the Lord with his wife and family.
Joseph Langworthy, Manager and Co-Founder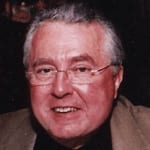 Joseph Langworthy, Manager and Co-Founder of The Inn at Belden Village and faithful member of Cathedral of Life Ministries, Inc., has provided valuable leadership and oversight to The Inn at Belden Village since its inception. Joe is also the President of Langworthy Company, a company founded in 1983 as a management consulting and investment banking firm assisting venture capital startup companies and providing turnaround consulting to struggling businesses. Langworthy Company entered the senior living residential care marketplace in the mid-90s and assisted in the development of The Inn at Belden Village in 1999. In addition to overseeing The Inn at Belden Village, Joe is a market analyst providing market study and financial forecast services; design – build – development advice. Langworthy Company is a full-service senior living consulting firm we can provide assistance from an initial seniors housing concept through market study, construction, integrating internal operating systems, staffing through grand opening.
Before founding Langworthy Company, Joe managed several radio and television stations including the Continental Radio which is now the ABC Family Channel. He is the founder of QSR Restaurant Development, a consortium of modular restaurant general contractors
In addition to Joe's extensive experience in finance and Senior Living, he also understands, first hand, the challenges of caring for a loved one suffering with dementia. Originally from Maine, Joe currently resides in Canton Ohio where he enjoys spending time with his lovely wife, three very talented adult children and grandchildren; and golfing in his spare time.

Nan Gammill, Executive Director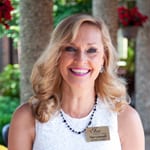 Nan Gammill, Executive Director and wife of Senior Pastor Dana Gammill worked diligently with Dr. C. Herschel Gammill and Pastor Dana Gammill in founding The Inn at Belden Village for Cathedral of Life Ministries, Inc. in 1999. Nan graduated with a degree in Elementary Education from Oral Roberts University then did post graduate work in Administration at both Kent University and Malone College. She received her training in long-term care from The Inn's Management Group of Newark, Ohio.
She is the proud mother of three wonderful children and loves playing the piano, singing, the outdoors and most of all, the privilege of serving as Executive Director of The Inn at Belden Village and administrator of Cathedral of Life Ministries. She considers it a privilege and honor to serve the wonderful residents. It's not just a job to her, it's her passion and her mission.
Johna Purvis, Director of Marketing & Admissions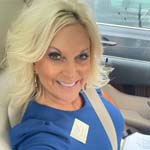 Johna Purvis is originally from the Harrisburg/Hershey area and came to The Inn at Belden Village in September 2017. Johna received her Associates Degree from Harcum Jr. College in Bryn Mawr, PA and received her Bachelors Degree from Malone University with a major in Organizational Management and a minor in Marketing. Johna comes to us with over 25 years of Sales experience. She brings a true passion and love for the residents of our community. Johna treats her residents as if they are part of her family and strives to give them their best life yet!
When Johna is not working she enjoys spending time with family and friends. Johna is also very involved and committed to the community through organizations such as Harbor Light Hospice, the Alzheimer's Association, Senior Service Network, Mercy Service League and the Women's Initiative Network.
Come in today and tour with Johna and see for yourself the difference faith-based and family-owned makes when looking for Assisted Living or Memory Care for your loved one.