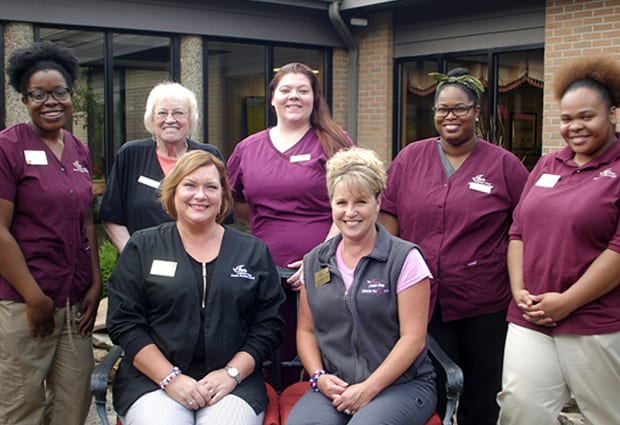 The Inn at Belden Village has many types of employment opportunities available. We are an equal opportunity employer, and we are always looking for good, experienced workers. You'll find that our employees rate us highly as a place to work. Learn more About Us.
If you are interested in working at our beautiful community and you have experience in one of the categories below, complete an application by filling out the form below.
We are always interested in compassionate, caring, talented people. If we do not have employment opportunities in the areas you are interested, we will keep your resume for a period of time in case something opens. The categories of jobs and ways to submit your resume are described below.
Check These Employment Opportunities
Types of jobs that may be available.
Resident Assistant
LPN
Administration – General and administrative, bookkeeping, reception, records
Maintenance – Part-time inside and outside handyman and grounds upkeep experience
Kitchen/dietary – Cooks, assistant cooks, servers, cleaning, dishwashers
Housekeeping – Cleaning and upkeep of The Inn at Belden Village
Laundress -Completing resident's personal laundry and community's linens
Volunteer – Refer to the Volunteer Opportunities page for a complete list.
How to Apply
Submit your resume by applying online or download and email or fax it. Include personal details and your job experience.
Cover letter – You may also attach a cover letter that provides us with any other pertinent information.
Please let us know what jobs you are interested in.
Apply Online
Download the Employment Application (As a PDF to Email, Fax or Mail)
How to Mail or Fax Us Your Resume
Regular Mail – Mail your resume and cover letter to:
Attention: Administrator
The Inn at Belden Village
3927 38th St. NW
Canton, Ohio 44718
Fax: 330-493-9600
Thank you for your interest in our company. We appreciate your response.