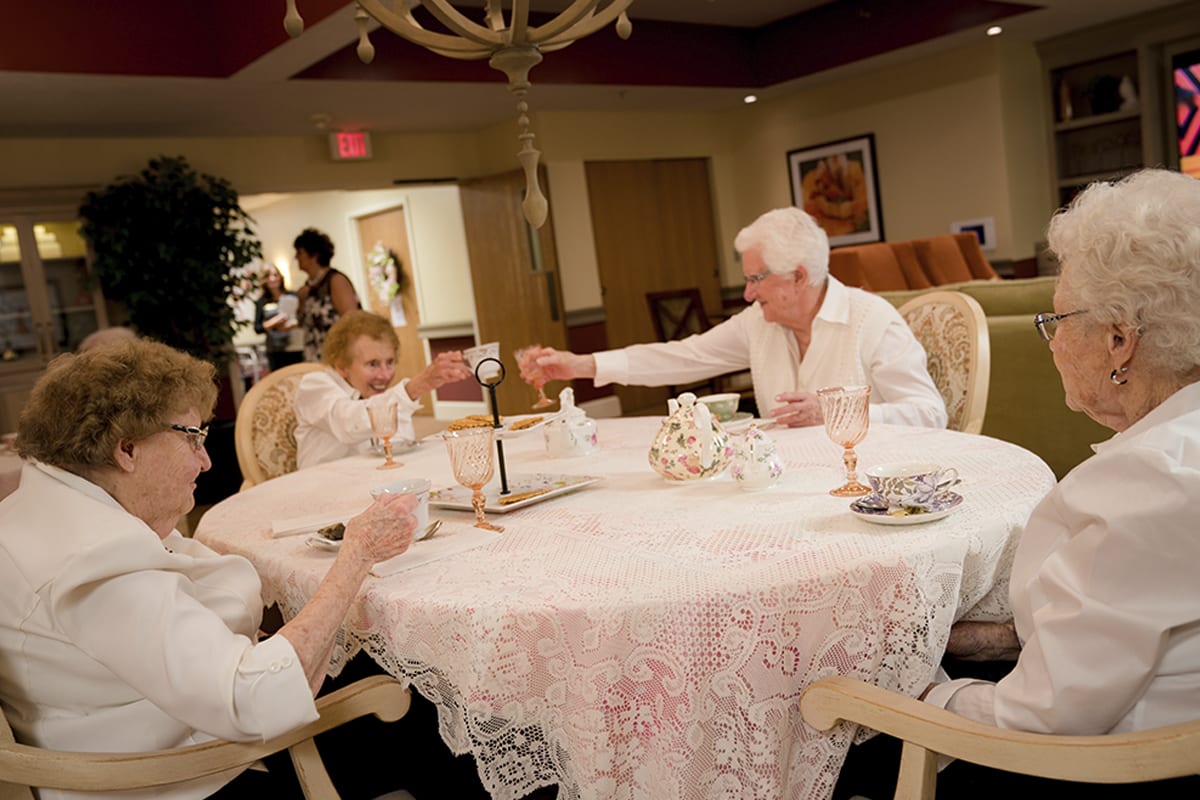 Here's What Day-to-Day Help Looks Like at Assisted Living
If someone you love is having trouble accomplishing the simple tasks of daily living on their own, then it might be time to consider an assisted living facility. As people age, they often slow down and need help with things that they previously had no trouble with. At the Inn at Belden Village, we are able to provide assistance for those who need help with activities of daily living, and we will ensure that your loved ones are well-cared for as they live out their golden years.
Staying Healthy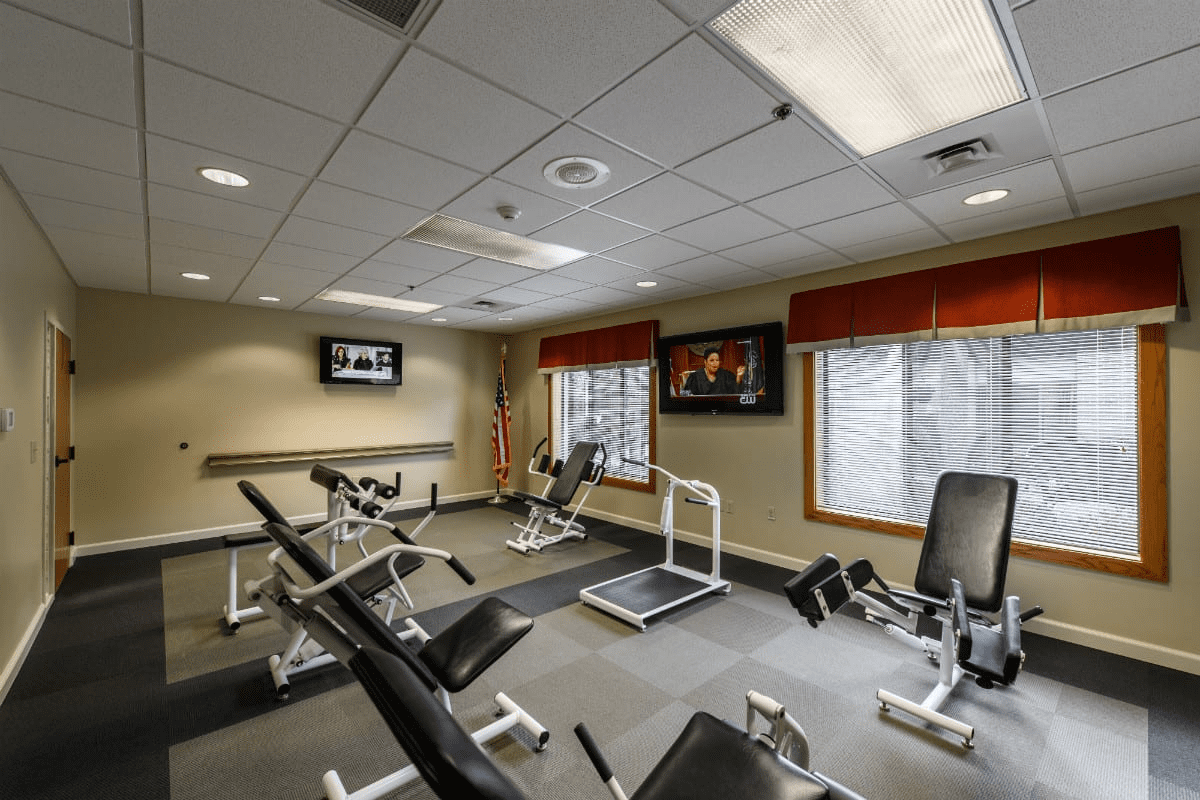 It's important for aging people to hold on to their health and do everything they can to exercise both their bodies and their minds. There are many ways that the staff at the Inn at Belden Village can help your loved one stay mentally and physically healthy, from encouraging them to go to our exercise classes, to helping them make new friends. A top worry for many families is that their loved one forgets to take their medications or takes them at the wrong doses. Our staff makes this a priority, and will ensure that your loved one takes their medication as prescribed.
Dressing for the Day
As people age, they may have trouble with the coordination or limberness that it takes to fully accomplish their dressing routine by themselves. Our compassionate aides understand our residents' challenges and frustration and work lovingly to help them get dressed – and keep their dignity intact as they do so.
Maintain Grooming Routines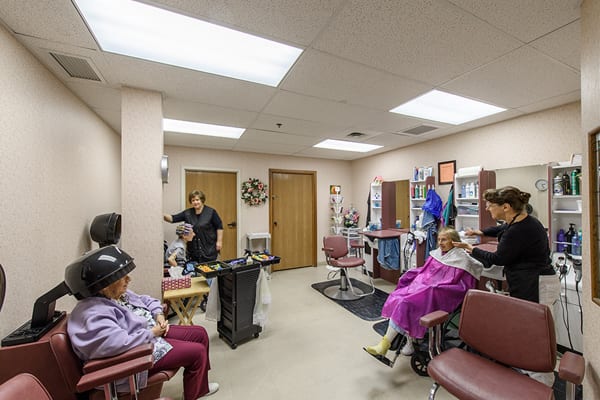 At the Inn at Belden Village, we pride ourselves on helping our residents to look and feel their best, which makes daily grooming a must. From keeping hair or beards neat and trimmed, to making sure teeth get brushed and faces get washed, our kind aides endeavor to ensure all residents are well taken care of.
Lightening the Laundry Load
After years of doing the heavy lifting in their own homes, our residents deserve to get some rest and relaxation. This means laundry is taken care of by our staff! Your family member's personal laundry will be done twice a week, and as needed when immediate attention is required; then, returned to their individual rooms. All bed linens are laundered once a week, or sooner if necessary. Residents even receive a fresh towel and washcloth every morning! Your loved one gets to enjoy fresh, clean clothes and linens without the hassle!
Taking the Worry Out of Meal Times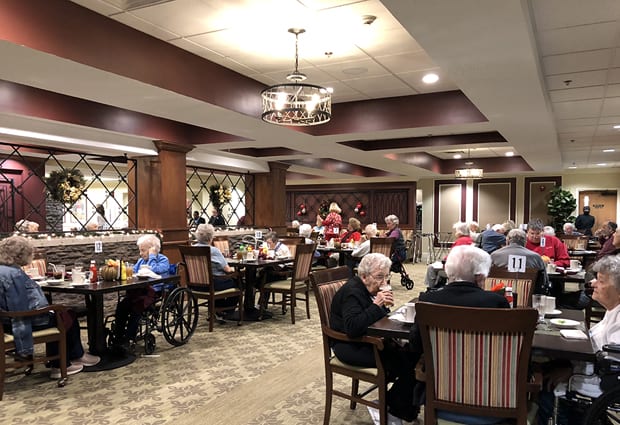 It stands to reason that after years and years of cooking for themselves, your loved one will be happy to have a hot meal that they did not have to cook. Our chef prepares a diverse, delicious menu each day with nutrition for aging adults in mind. In addition to regular meals, there's also a snack cart that comes around each evening to share nourishing and sweet treats.
As people age, the activities of daily living get more difficult to manage on their own. We take the worry out of things like operating a stove or oven alone. The dining room is also a great place to socialize and enjoy friends, so you don't have to worry about your loved one eating alone and feeling down.
With compassion in our hearts and a deep respect for the process of aging and for each unique person, the Inn at Belden Village is here to assist your loved ones who need a bit of help. In the safety of our assisted living facility, you can trust that your family member is getting three square meals a day, is clean and well-groomed, and is taking their medications on time. Request a free lunch and tour of our facility today to see all we have to offer!