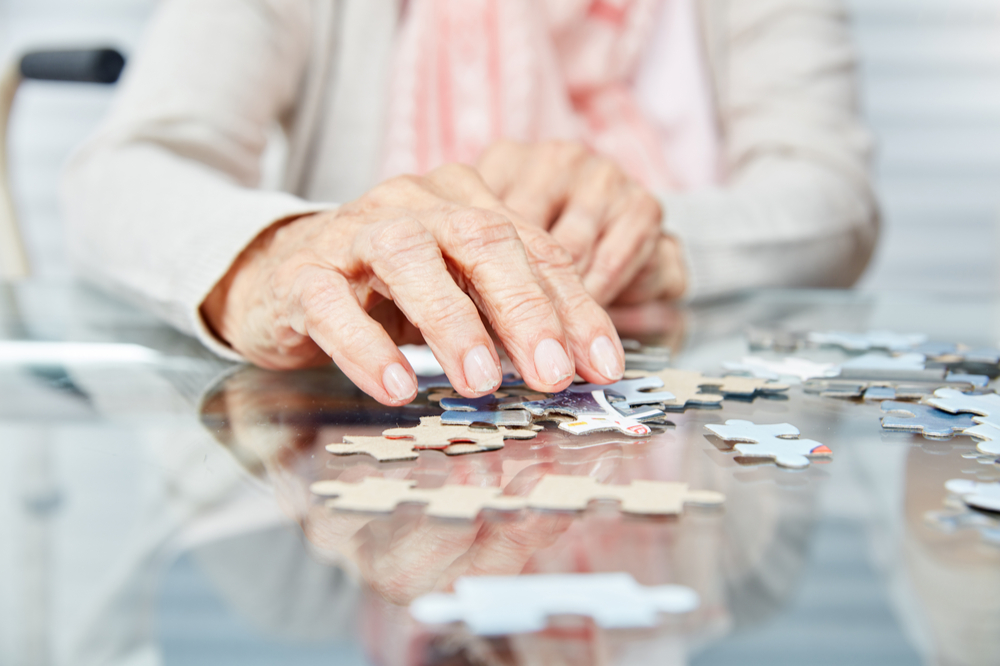 Exploring the Seven Stages of Dementia
If your loved one is diagnosed with dementia, it is a difficult time for the whole family. Understanding the stages of this disease is paramount to get the appropriate care for your family member to keep them healthy and safe. And don't discount yourself in the process! Although you want to care for your loved one, there may come a time when it is just too difficult to manage on your own.
Dementia is a progressive disease, and your loved one will continue to need more care. Dementia can be categorized into seven stages, and understanding how these stages affect your loved one will help you make an educated decision for caretaking.
Cognitive Decline
The first three stages of dementia are considered cognitive decline. In fact, Stage One is the baseline stage for someone who has no symptoms or signs of dementia at all. If your family member has dementia, your loved one will experience forgetfulness that you may mistake for normal as your family member ages, which is Stage Two.
The disease will then progress into mild cognitive impairment, with increased forgetfulness, problems with speaking, and inability to focus on everyday tasks. With Stage Three, this is a critical time to get your loved one diagnosed, so that early intervention can be implemented and you can gain understanding.
Early-Stage Dementia
This part of dementia is considered Stage Four, moderate cognitive decline, and caregivers will find their role increasing as this stage generally lasts about two years. People with moderate cognitive decline will have trouble paying bills, remembering recent events, and socializing. They will also misplace items and have trouble with the date and time.
A big part of caregiving someone in early stage dementia is to try to actively engage them and help them create a sustainable daily care plan, as this disease will cause your loved one to pull away from normal social interactions.
Mid-Stage Dementia
Stages Five and Six of dementia are considered mid-stage dementia, and will generally last about four years. During this time, your loved one will need your help with everyday daily activities. There will be a lot of confusion as your loved one struggles to remember things they once took for granted.
During this stage, there is a large breakdown in communication, and patients will experience aggression, annoyance, confusion between day and night, delusions, or wandering. In mid-stage dementia safety becomes a real issue. This will be difficult to watch as your beloved family member changes before your eyes.
Late-Stage Dementia
Stage Seven is considered late-stage dementia, and often lasts around two and a half years. During this stage your loved one will require assistance with all daily activities, and will have trouble speaking or communicating with you. Difficulty eating and swallowing come into play, as does incontinence, uncharacteristic angry outbursts, restlessness, and other difficulties. At this stage, your loved one will require around-the-clock care, and you cannot do it alone.
Planning Ahead
Since dementia is a progressive disease that requires more and more time and energy from caregivers, you need to make a plan early on to ensure the security and well-being of your loved one in the future. Once your loved one receives a diagnosis of early-stage dementia, you know that it is just a matter of time before he or she will need more care than you alone can provide.
By considering a loving environment such as our Dementia Care Unit earlier rather than later, you can focus on making memories and being with your beloved family member before the more difficult stages of dementia creep in, knowing that your loved one will be well-cared for when the time comes.
The Dementia Care Unit at the Inn at Belden Village features Vigil, a non-intrusive monitoring system to watch your loved one so that you can get a good night's sleep. With our competent nursing staff caring for your loved one, you can be free to be a spouse, son, or daughter without worrying about all of the safety and medical issues. Contact us today for a tour and a delicious lunch so that you can rest easy, knowing your family member is in good hands.