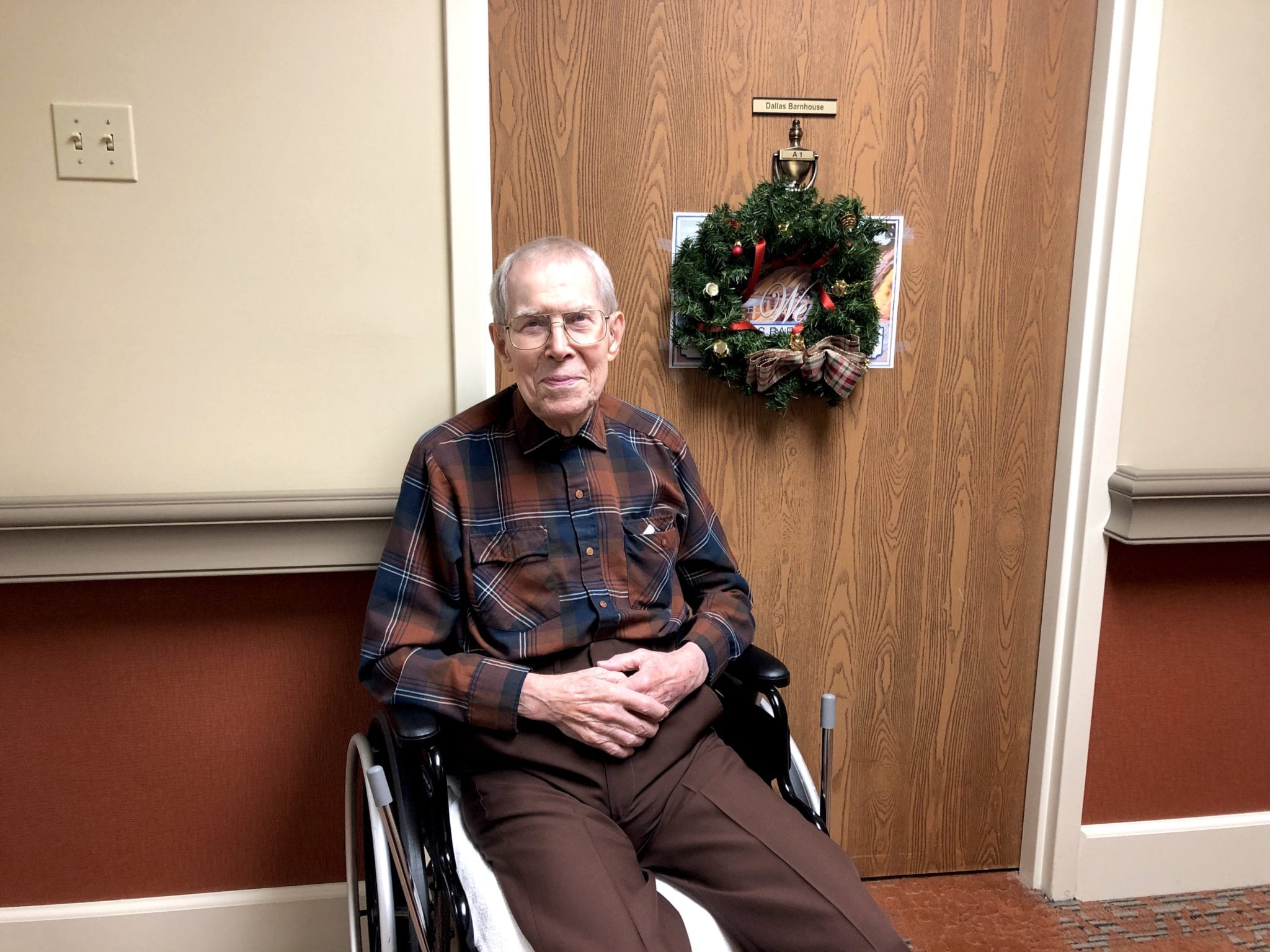 Senior Spotlight: Dallas Barnhouse
Dallas Barnhouse was born in Bridgeport, Ohio. If anyone knows about hard work and determination, it's Dallas! He started working the plow on a 44-acre farm when he was just eight years old, and managed to also climb his way to first in his district in eighth grade. After graduating second in his high school class, Dallas went on to join the State Guard, and also spent some time in business college.
Hard Work Truly Does Pay Off
Dallas started working at Hercules Engine Corporation in 1942 as a second shift foreman while he went to day school. He was determined to get a college education and took classes whenever he could when he wasn't working. He then went on to work for a CPA for a few years, and he did such a good job that they offered him a partnership! Talk about a guy who can do it all! Dallas ultimately ended up at the Hoover Company where he worked for the remainder of his career—38 years. At first, they didn't want to hire him because he didn't have a college degree. After convincing them that he would work hard and make them proud, he got the job. The best part is, he was Vice President of the company before retiring!
Enjoying a Beautiful Marriage Alongside His Wife
When Dallas retired in 1989 at 64, he and his beautiful wife Joyce made the move to Florida for warmer weather, but ultimately returned back home to Ohio years later. As of December 2019, Dallas and Joyce have been married a happy 68 years. Joyce will soon be joining Dallas here at The Inn at Belden Village, which Dallas is very excited about. Reunited and it feels so good!
Life at The Inn at Belden Village
Since moving to The Inn at Belden Village, Dallas has really enjoyed the people and the activities here. He loves morning stretch, the different types of entertainment we offer, and sitting and talking with his friends. The staff just adore Dallas and his great personality, and we're so happy he's with us!