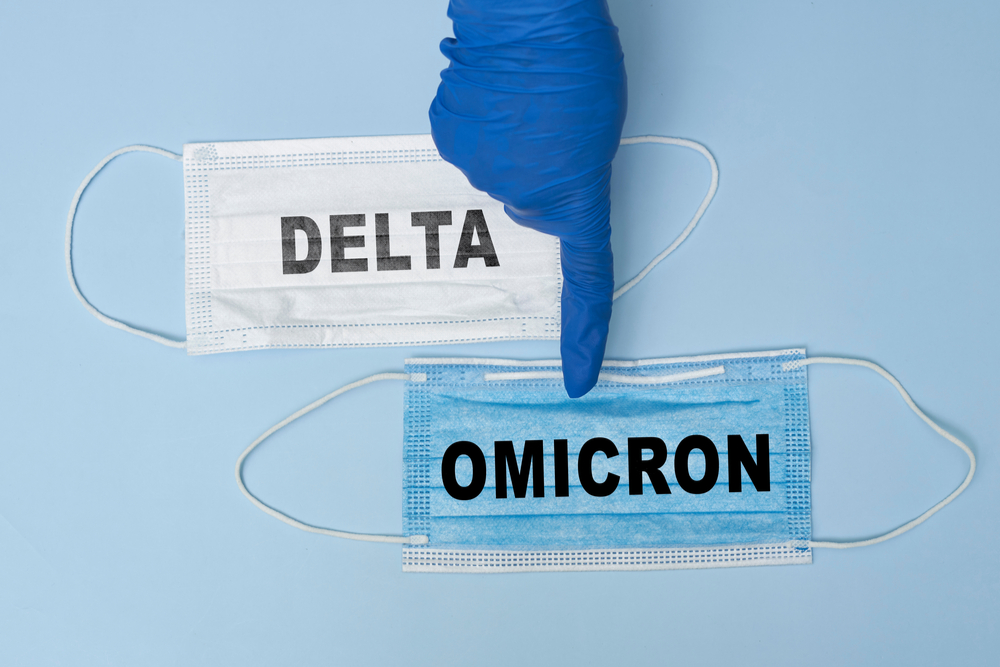 What the COVID-19 Surge Due to the Omicron Variant Means for Nursing Homes
With the Omicron variant of COVID-19 surging across the globe, scientists are learning that this variant is taking hold faster but is also less deadly than its previous counterparts. But when considering the vulnerability of the nursing home population, special care must be taken to protect both residents and staff from exposure to the variant. In the nearly two year battle with COVID-19, nursing homes must continue to be vigilant in caring for their residents, especially in Ohio where the Omicron numbers are soaring.
Omicron in Ohio
With 2.4 million Covid-19 cases in Ohio alone, the crisis has had a profound impact on nursing homes and assisted living facilities. After a full lockdown that lasted much longer than any residents or their families wanted, nursing homes are again allowing visitors, but the state of the health crisis in Ohio calls for special care for both residents and workers as the surge continues.
According to experts, Omicron is like a tsunami, and Ohio has been extremely hard hit. Dr. Robert Wyllie with the Cleveland Clinic said the high number of positive cases is driving hospital admissions, and the sickest patients are unvaccinated. "75% of the people who are hospitalized are unvaccinated. 87% in the ICU are unvaccinated. And 91% of those on ventilators are unvaccinated," said Wyllie. This highlights the importance of vaccinations for keeping nursing home residents safe.
News About Nursing Homes
The good news is that, in Ohio, the majority of nursing home residents are vaccinated. The Ohio Health Care Association's Pete Van Runkle said about 84% of residents in nursing homes are vaccinated, which means that they fare better if they get COVID-19 now, as opposed to earlier in the pandemic.
Ironically, it is the workers who are getting sick more frequently, as only about 66% are vaccinated, according to Runkle. This means that the staff is missing time from work, and the skeleton staff that is there does not always have the ability to properly care for the residents and maintain safety protocols with visitors.
Omicron has exacerbated the crisis, with thousands of new cases in Ohio each day. There are many staffing issues, and some Ohio National Guard members have been called in to help at some hospitals and long term care facilities.
"Cases in long-term care in Ohio are about four times as many with Omicron as during the height of delta," Runkle said. But thankfully, despite the surge in cases, nursing homes are reporting "very few" COVID-19 related deaths in comparison to last year's winter.
Current Protocols
With so much at stake for residents and staff alike, nursing homes in Ohio are focusing on the basics. They are trying to vaccinate every resident, as well as administer booster shots to those who are eligible, both residents and staff. In addition to vaccinations and boosters, nursing homes continue to advocate for masks and social distancing to keep everyone safe from this very contagious Omicron variant.
Another consideration for nursing homes in the midst of the surge is to keep a handle on who is allowed to visit. The Centers for Medicare & Medicaid Services revised their protocols in November 2021, allowing for visits for all residents at all times. Every nursing home wants their residents to be happy with family and friends, of course, and the visitors are surely welcome.
But in the midst of this surge, officials from the nursing home industry have asked President Biden to intervene with the new guidelines. "It seems counterintuitive and potentially dangerous to limit facilities' ability to temporarily restrict access to the building when a deadly and highly transmissible illness like COVID-19, especially with Omicron expected to surge." Nursing homes know the absolute importance of having visitors, but want some control in case of outbreaks.
Nursing homes like us are doing the best that they can amid the national health crisis, and will continue to push vaccinations and boosters to keep their residents and staff safe, as well as consider who visits. Ohio has experienced an Omicron tsunami, and the Inn at Belden Village staff will do everything in their power to shelter our residents from this storm. Contact us if you have questions or concerns!