One of Stark County's Top Assisted Living Facilities
The Inn at Belden Village is located in the heart of Stark County and offers top-notch care, luxurious amenities and loads of activities in a secure, home-like environment. Our Senior Assisted Living Residence is fully licensed by the state of Ohio and offers 91 private suites in four different sizes.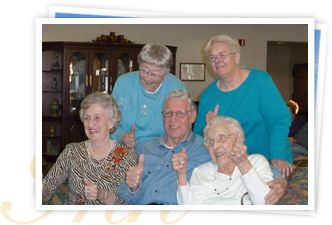 Through The Inn's ample activities and social programs, residents can celebrate their lives in style without the burden of caring for everyday duties. We recognize that each resident wants independence while receiving just the care they need. A nurse and care giving staff are on site 24-hours a day to help with mobility, dressing and bathing, medication administration, cognitive orientation and direction, and more. Our trained and compassionate staff gives as much assistance as one wants, as little as one needs while carefully preserving dignity.
Alzheimer's & Dementia Care
For our residents suffering from memory impairment, dementia or Alzheimer's we have a nearly identical wing that offers added security for your loved one. Our Dementia/Alzheimer's wing provides friendly supervision and the latest technology including the Vigil Security system that has been designed expressly for dementia care facilities.
Certified Dementia Care Practitioner
At the heart of our Dementia & Alzheimer's Care program is a highly-trained and compassionate caregiving team. One such member of our staff is Deana Vrabel, who is a Registered Nurse and a Certified Dementia Care Practitioner. Deana has over thirty years of nursing experience along with intense training and education on dementia related illnesses. Read more about Deana Vrabel, RN, CDCP here as well as a complete overview of our Dementia & Alzheimer's Services.
How it all began…
In 1980 while C. Herschel Gammill founder (pictured lower left) of Cathedral of Life Ministries was building Cathedral of Life church that now sits beside The Inn at Belden Village, the Lord spoke to him to reserve the parcel of land directly east of it for the care of the elderly,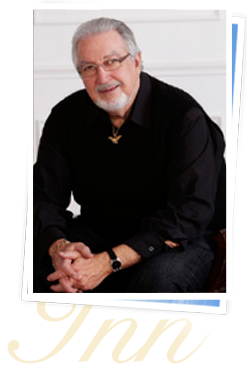 something that was already a passion of Dr. Gammill's. Over the course of forty years of ministry, Dr. C. Herschel Gammill had been concerned about the conditions that he witnessed while visiting parishioners in nursing homes. He dreamed of building a home that would provide the environment and care they so deserved. The reason we exist is to bring glory to God in the care we provide. It is our mission. Dr. Gammill has instilled in the hearts of all those hired that we are to treat everyone entrusted to us as though they were our own parents or grandparents.
You will find that our smiling caregivers listen compassionately to concerns and care for the daily worries like housekeeping, meal preparation and maintenance, as well as the bigger concerns like your healthcare, wellness and happiness. Don't just take our word for it, come and see for yourself!